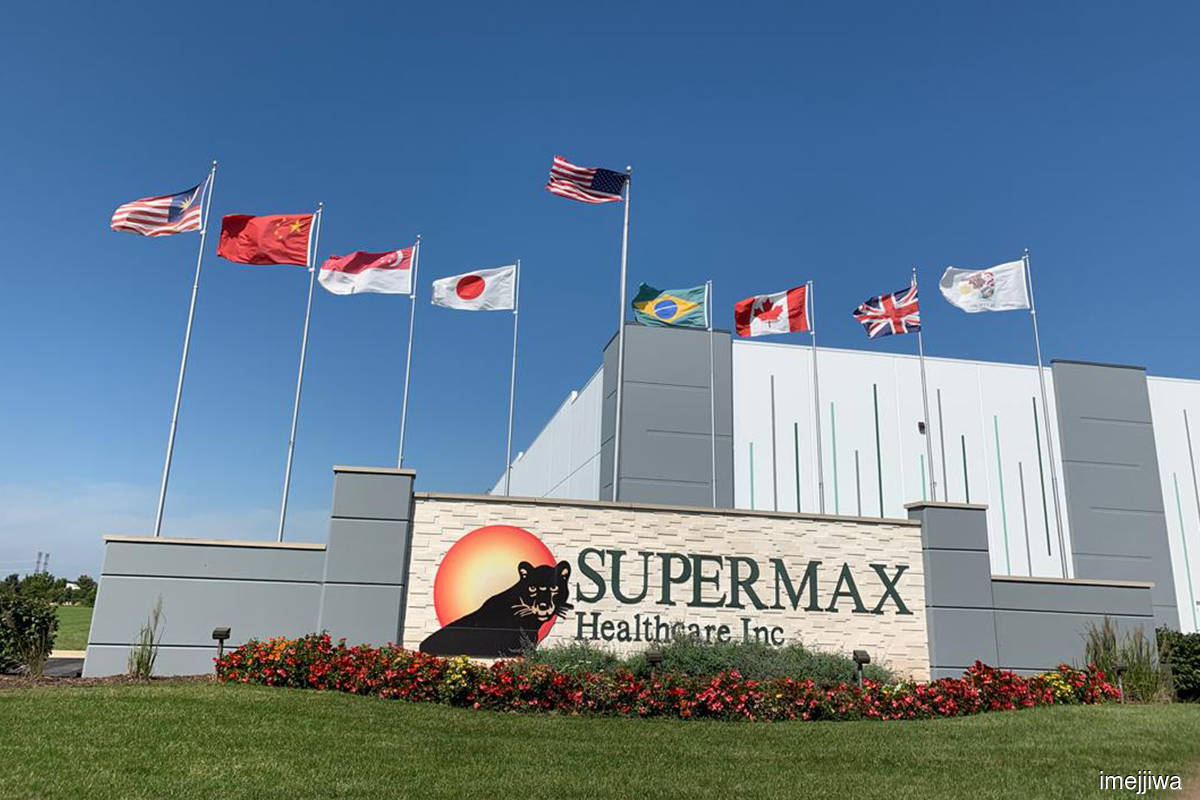 For 4 full calendar years from 1st Jan 2016 to 31st Dec 2019, Supermax's TOTAL net profit attributable to shareholders (PATAMI) was RM382mil.
Now, in a single quarter of FY20Q4, it achieves a PATAMI of RM399.6mil which is even higher than previous 4 calendar years combined.
In other words, this 3-months result exceeds previous 48-months results. This is simply mind-boggling and I've never seen anything like that.
Among the top 4 gloves producers in Malaysia, Supermax is the smallest by annual production capacity by end of year 2020:
Top Glove - 86 billion
Harta - 39 billion
Kossan - 32 billion
Supermax - 26 billion
In the 3 months of Mac-Apr-May, Top Glove's net profit is RM350mil from 79 billion capacity.
With just 26 billion capacity, Supermax's 3 months net profit of Apr-May-Jun at RM408mil unbelievably exceeds Top Glove.
It's either Supermax is super efficient, or Top Glove is going to explode in its next financial quarter.
Not only that, Supermax's cash piles up from RM218mil just 3 months ago to RM1,180mil mainly due to deposits received from customers, while its total borrowings fall to RM328mil from RM472mil.
It must be in seventh heaven at the moment.
At the start of the year of 2020, Supermax's share price was at RM1.40. Now it is shooting into the sky and hit RM24, which represents a 1600% gain. Those who have faith and hold from low until today will be laughing all the way to the banks.
The rise in share price might not stop here.
Average selling price of gloves has increased progressively in the months of July & August. Its FY21Q1 result is widely expected to better FY20Q4.
Supermax has proposed 1:1 bonus issue and should be able to be passed and ex-ed on 7th September. It has also declared share dividend of 1 treasury share for 45 ordinary shares, equivalent to 2.2% yield.
Since the Covid-19 pandemic and MCO, every serious investors know that gloves companies will benefit from it and their share prices take turns to break new high.
I didn't buy any of the gloves shares simply because I underestimate their potential windfall.
My first desire to buy into gloves company was after Top Glove announced its FY20Q3 result in June. Its net profit triple jumped but what attracted me was that the lead times went up to 400 days.
I had a plan to buy Top Glove's shares the next day. I squeezed out some time to try to trade when the market opened but was pissed off by the failure to log in the trading platform.
Later I abandoned my plan to buy Top Glove and turned to other stocks.
At that time Top Glove's price was around RM15. Now it's already at RM28.
Now, I have the desire to "chase high" again in glove stocks.